Eagle Tree Removal Services
A Tree Company in Boise - Eagle Tree Removal Services
A Tree Company Eagle Tree Removal Services
A Tree Company is a full service tree removal and trimming company. We service the entire Eagle, ID and surrounding areas. If you are looking for any type of tree removal, our team has the equipment and knowledge to handle it safely. We are fully certified, licensed, and insured to offer you only the best in tree removal services. From land clearing to stump grinding, we do it all. For more information, give us a call today. We offer prompt and affordable tree services to homes and businesses in the area.
Tree Removal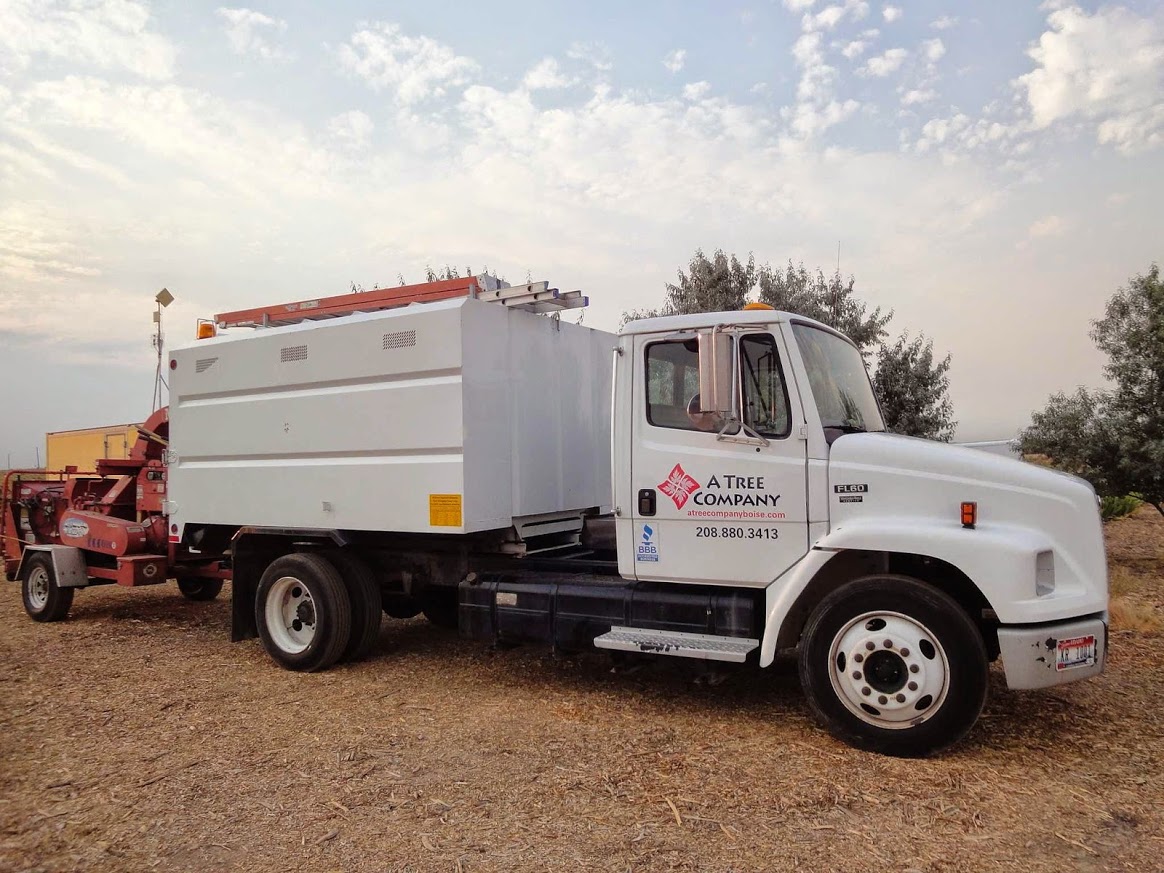 Tree removal should only be handled by professionals. There are many dangers that go into removing trees. A Tree Company offers certified and insured tree removal services to the Eagle, ID and surrounding areas. Our team specializes in removal of hazardous and large trees. We do provide land clearing, but most of our tree removal services is for dead or decaying trees. Trees can become dangerous. Large limbs can fall on your home and sick trees can easily be uprooted. Our job is to provide you with a safe tree removal experience. For more information on our tree removal services, give us a call today!
Stump Grinding
A Tree Company offers the Eagle, ID and surrounding areas stump grinding services. Our stump grinding services are the most effective and safest way to remove a tree stump. We have both large and small grinders to handle any type of stump. Stump grinding is more effective than trying to dig up the roots or burn the stump. This normally does not work and over time, your stump will begin to grow back. By utilizing stump grinding we can remove the stump safely and ensure it doesn't return. We offer affordable stump grinding and our specialists are all certified and insured!
Land Clearing
A Tree Company not only trims trees, we also offer tree removal and land clearing services for the Eagle, ID area. Whether you need your land cleared for commercial reasons or for your home, our team is able to handle it. We are licensed, certified, and insured to handle all types of land clearing. We will not just remove trees and the debris we will also level the land so that it is ready for construction. Our team handles large land clearing for the Eagle and surrounding areas. If you are looking for an affordable and safe option for tree removal, give us a call today!
In Summary…
The Eagle, ID area is a beautiful area to live and work. A Tree Company offers complete tree services to the entire area. From removing trees to tree trimming services, we do it all. While you are out enjoying a hike at Friendship Park or Heritage Park, our team will be handling your tree service needs. We enjoy Eagle and love working in the area. There are many activities that make Eagle a wonderful place. The Boise Pony Club offers mounted lessons in Eagle. Banbury Golf Course is also a popular area. While you are out hitting the green, we will handle your land clearing or tree pruning needs.
This is the 1st item
This is the 2nd item
Mission Statement:
Our mission is to provide our customer with outstanding tree service, using the latest arboriculture techniques and practices. We are committed to building long term relationships with our clients to maintain their valuable trees at a reasonable price.
24 hour emergency tree service
BBB accredited business
Customer satisfaction guaranteed
Over 20 years experience
Residential and Commercial
Fully insured and Licensed
We Are Also Locally Owned And Operated!
Contact A Tree Company For All Your Tree Trimming & Removal Needs!
All Services A Tree Company Offers
Emergency Services
A Tree Company's tree service experts are ready to help in the event of an emergency tree care situation. Storms may cause limbs or entire trees to fall, often landing on homes, cars or other structures. A Tree Company offers emergency tree removal service. We have the equipment available to handle up-rooted trees, leaning trees, fallen trees from homes and other structures while minimizing further risk to your property.
Firewood Delivery and Pick Up
Our firewood is mostly mixed hardwood or pine soft wood mix. Firewood is cut around 16". We also have shorter lengths available for smaller wood stoves at an additional charge. Firewood can be picked up at our yard or delivered for $50.00. We also can stack firewood at your location for an additional charge. Our firewood is stacked and measured before loading on our trucks. We guarantee you will receive a full cord of wood when delivered.