Welcome to A Tree Company!
A Tree Company Offers The Following Services
Contact A Tree Company For All Your Tree Trimming & Removal Needs!
Tree Service in Boise – A Tree Company – Tree Removal Experts – Serving The Entire Treasure Valley, Including Boise, Nampa, Meridian, Eagle
If you are looking for a quality Tree Service in the Treasure Valley area, look no further than A Tree Company of Boise. A Tree Company provides professional tree service, specializing in tree trimming, tree removal, stump grinding, land clearing, shrub removal, and more. No matter what the problem is you are having with your trees or shrubs, A Tree Company can help. Give us a call today.
A Tree Company has over 30 years experience and has been servicing the Treasure Valley for over 10 years now, so you can count on us to handle any tree issues you may be having, such as trimming, removal, or stump grinding. We also offer Emergency Services.
A Tree Company is your first choice for all of your tree service needs, including:
Tree Trimming
Tree Removal
Tree Repair
Tree Cabling
Tree Bracing
Shrub Pruning
Shrub Removal
Stump Grinding
Land Clearing
Dead Wood Removal
Crown Reduction / Thinning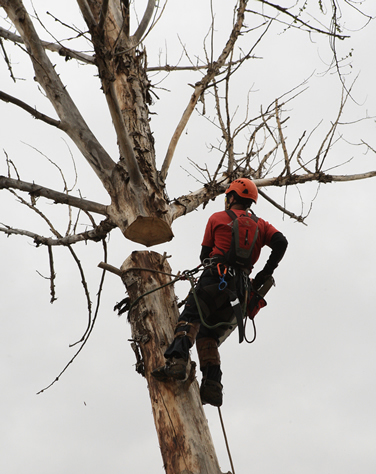 Mission Statement:
Our mission is to provide our customer with outstanding tree service, using the latest arboriculture techniques and practices. We are committed to building long term relationships with our clients to maintain their valuable trees at a reasonable price.
emergency tree service
BBB accredited business
Customer satisfaction guaranteed
Over 30 years experience
Residential and Commercial
Fully insured and Licensed
We Are Also Locally Owned And Operated!
Our History
Owner Erik Burkholder has been in the Arboriculture field for over 30 years. Starting at age 15, he worked along side his father William Burkholder, a ISA Certified Arborist, for their business Acme Tree Service in Delaware County, PA. Erik took over the tree service business in 1999 and continued to provide excellent customer service to their long term customers in Philadelphia and surrounding areas. Erik has resided in Boise for 15 years now and is owner of A Tree Company. He has brought his professional tree service experience to the Treasure Valley and is committed to providing each customer's property with professional attention and care.
We Provide Tree Service In:
Emergency Services
A Tree Company's tree service experts are ready to help in the event of an emergency tree care situation. Storms may cause limbs or entire trees to fall, often landing on homes, cars or other structures. A Tree Company offers emergency tree removal service. We have the equipment available to handle up-rooted trees, leaning trees, fallen trees from homes and other structures while minimizing further risk to your property.
Firewood Delivery and Pick Up
Our firewood is mostly mixed hardwood or pine soft wood mix. Firewood is cut around 16". We also have shorter lengths available for smaller wood stoves at an additional charge. Firewood can be picked up at our yard or delivered for $50.00. We also can stack firewood at your location for an additional charge. Our firewood is stacked and measured before loading on our trucks. We guarantee you will receive a full cord of wood when delivered.