Boise Tree Service – A Tree Company – Tree Removal Experts - - Serving The Entire Treasure Valley, Including Boise, Nampa, Meridian, Eagle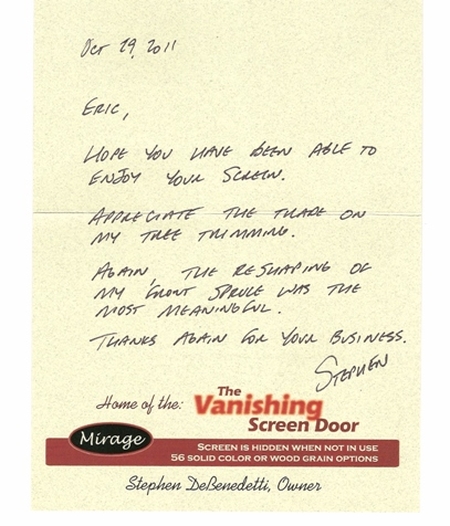 I am so happy to commend your company and the team – Chris, Nando and Brandon. They did an excellent job with my ancient, large locust tree. They were prompt, gracious, professional and competent. I have had a few other tree services work for me and your team is absolutely the best! Not only does my tree look the best ever, the surrounding area was left in pristine shape as they cleaned up everything from the process. Thank you for the great job and respectful attitudes they brought with them. I will be using your company for my tree needs in the future, and I will definitely recommend you to friends and family who are in need of your services. Your quality service is the standard that every other company should strive to achieve.
Thanks,
Linda
---
Excellant service. Very professional, polite and efficient. Well Done!
Thanks,
Don
---
Erick and his crew of 6 tackled the removal of four giant pine trees in our front yard, start at 9 AM and driving away at 2:30 PM. I couldn't believe how well-coordinated the team was. It was super interesting to watch. I was impressed with the number of pieces of equipment they used, too. Their work was well executed, including grinding four stumps, and they cleaned up well afterward. The even blew old pine needles build-up on my roof! I whole-heartedly recommend Erick, Daniel and the rest of the guys to anyone! And their price was really reasonable, too.
Joe & Cindy Swenson
---
What a happy choice for me to have called you. Your great guys did a super job on my big ugly tree & all the attendant cleanup. I'll share this experience with whoever needs a really good tree–company recommendation. Thank You, again !
Evelyn Troxell
---
We had a tree limb laying on a power wire, got the estimate from Erik and when the crew came out they did the work as agreed and cleaned the area to the point that no one could tell any work had been done in the yard. Highly recommend their service.
Jeff Alandt Jeff's Import Auto
---
Finally! I've found a tree service that knows what they're doing and they do it really well with pride. I've lived in my home since 12/2012. In 2013 I knew I needed help with my property. I have had 4-5 tree companies on my property and I've been unhappy with them all. When I saw, A Tree Company and read the reviews and the history of the company? I decided to try them for my 2016 season! When Erik arrived to look at the job I was immediately impressed. I can absolutely say without hesitation I can quit looking for a tree company. Yipee!! I've already told a friend to call regarding their tree issues. I will be contacting Erik in a couple of months to prune our fruit trees. THANKS to Erik and his entire crew who were: professional, hard working prompt and even cleaned up a couple of piles of debris I had raked from around my pond!! These trees have NEVER looked so good.
Kellie
---

A huge "thank you" to both Erik and Dianna – your work is as amazing as your generosity! You said it was no big deal – but it is to me (-: Thank you again — I will be sure to let folks know about you! Blessings and continued success in everything.
Terri
---

We were very pleased with the work done by Erik and his crew. We had a huge job of removing three very large trees from our small yard. Erik was quick to respond, offered a very reasonable price and provided excellent professional service! We will definitely recommend him to anyone who needs tree work in the future. Thanks for taking care of this huge job for us!
Laurisa L.
---
We here at the Carcione household would like to say Thank You for the great work:) Not only was the price reasonable but the professional attitude and service was wonderful.. Erik and his crew did a fantastic job with the removal of the trees and the clean up was excellent.. We will make sure to use A Tree Company in the future and will recommend this to family and friends.
Respectfully,
The Carcione Family
---
Provided estimate breakdown (tree, stump, cleanup) and gave us cost options. Scheduled a week in advance, but weather delayed work one day. A Tree Company showed up on time with equipment and great workforce. Erik was very \"hands on.\" He paid attention to SAFETY and performance of the work while being careful of our property. Well done.
Charles
---
Eric and his crew were quick, professional and did an outstanding job! I am extremely pleased with their work ethic and will most assuredly recommend to friends.
Patsy Huffman
---
I just want to say that they did a great job at a fair price. They did everything they were supposed to and the yard looks great. I will defentily be having them back for more work as soon as I save up some more money. Thanks
Bill Schanz
---
Erik and his crew were punctual, professional, and respected my property. His ability to pick a monster limb off my roof was a skill I'm sure many other services would envy. I would not hesitate to recommend A Tree Company to friends and neighbors.
Brain H.
---
I've worked with Erik and A Tree Company twice now, and both times he and his crew were quick to respond, easy to schedule with, and left NO mess behind. I compared A Tree Company with three other companies, and Erik and team offered the fairest pricing. They even let me split my payment across two checks! I highly recommend this company – Thanks, Erik!
Kat Parker
---
I had two large sycamore trees that needed lot of work. A Tree Company was excellent. The work was professional and they wanted to make sure that the work was done to my satisfaction. The crew did a great job in cleaning up afterwards. Erik has a new customer in the future and I will recommend his company any time. Fairest price in town and a hard working crew.
Mike C.
---
Excellent schedule, professional, polite, and on time for removal of a very old Apple tree in a tight space. When the work was complete the area was spotless and not a twig left behind! Very efficient!I was very pleased with the quality of work.
K McGee
---
Tree Company thinned the middle and top of a 100 foot pine tree which was close to the house to reduce the wind sail and prevent the tree from possibly falling onto the house in a windstorm. Job was done professionally, slash was chipped and removed, and the whole tree cut into rounds for firewood. Erik and his whole crew were polite, efficient, and careful not to damage the surrounding landscape or home. A job well done, and well worth the money.
Andy Nelson
---
A Tree Service met our expectations in every way. Our 45 year old mature Maple grew into a tight space, but the expert crew quickly and safely brought it down, ground the stump, and left the area as clean as promised. I found them easy and informative to talk with, and the price was competitive. They had the equipment, skill and knowhow and seemed to like their work. In addition they were prompt, courteous and friendly. It is easy for me to recommend them.
Dave Newell
---
It has been about two months since you have been to my place and removed two trees. The back yard hasn't looked this good for about 15 years. I can not thank you enough for all that you accomplished for me. You are polite, courteous to speak with, friendly and you gave me confidence that all things would turn out well. They did! Thank you very much.
Curtis Root
---
A Tree Company, Erik Burkholder and crew, quote to completion, a first class professional group dedicated to customer wishes and superb service.1-13-15 trimmed and or thinned 4 trees on my property. I have had several Arborists over the years work on these same trees, 1 who had a city park contract, yet none performed and presented a final product as good as Erik and crew. Erik in the boom and 2 acrobatic tethered high limb walkers performed a superb asthetic outcome. I am extremely appreciative and thankful for their dedication to their craft and would recommend them to everyone who has a need or desire to have the BEST perform surgery on their trees. I Will consider Erik and crew my sole source henceforth. A sincere THANK YOU to each team member. Bill Allan of Boise
Bill Allan
---
This time it is the front yard tree, a very large willow tree. I know that it was a mature tree when I purchased this residence over 20 years ago and it has grown to over 4 feet in diameter. I had no idea it was so huge and also ready to fall over. The trunk, at ground level was split all the way across and the inner part of the trunk was rotten. Erik and his crew made short work of taking it down and then removing the stump. My home looks so much better without the tree and I now can have the early morning sunshine into my living room. Thank you very much for all your hard work.
Curtis Root of Nampa
---
Eric and crew did a wonder job trimming a very large silver maple that I have in my back yard. The tree is beautiful now and it's great knowing that I have such a great resource in keeping that big maple and all my other trees healthy. You and your crew are very good at what you do, professional and very courteous! Thanks so much!
Keith Latimer
---
I don't usually write these types of reviews or testimonials but I just felt compelled to let everyone know how awesome this company is. Eric and his crews are so fantastic…they listen, absorb and pay attention to my needs. They are so respectful and so professional and they do a miraculous job with ease and speed. This is the second year we've used them. If you ever need any help with your property regarding trees and shrubs, do not even bother to call anyone other than A Tree Company!!
Holly Bierlein
---
Asked for estimate for removal of huge blue Spruce on Tuesday…by Thursday 10am Job Done !! Can't recommend these guys highly enough. A Thoroughly Professional Job !!!
Mike Carnes
---
Erik was very fair in his quote to remove my huge elm tree that was too close to my house and damaging my foundation. The crew was experienced, professional and courteous. I was concerned about the big limbs falling and damaging my roof; however, they used ropes, pulleys and supports so every massive limb was carefully lowered to the ground and did not touch my roof. They also pruned the dead branches off my large locust and cut down a dead Scotch Pine. All brush was neatly cleaned up and chipped except for the limbs I requested to keep for heating my house. I would highly recommend A Tree Company and Erik. I have had 3 other tree companies do work on my trees and have been extremely disappointed, found my roof was damaged from previous "trimming" and have been severely ripped off by the pricing and advise.
Gayle Chapin
---
Erik came to provide an estimate the same day that we called. The bid was much lower than another estimate we received. He and his crew were on time the next morning, and completed the job of removing 2 trees and 6 shrubs in 2 hours. They work with precision as a team, and are very professional. The yard was cleaned up when they were done, as if nothing had happened. We can't say enough good things about Erik. We would've hesitate to recommend him, or to use him again in the future.
Larry & Carol Hertling
---
Has A Tree Company worked for you? Please feel free to leave us your feedback!
24 Hour Emergency Services
A Tree Company's tree service experts are ready to help in the event of an emergency tree care situation. Storms may cause limbs or entire trees to fall, often landing on homes, cars or other structures. A Tree Company offers emergency tree removal service. We have the equipment available to handle up-rooted trees, leaning trees, fallen trees from homes and other structures while minimizing further risk to your property.
Firewood Delivery and Pick Up
Our firewood is mostly mixed hardwood or pine soft wood mix. Firewood is cut around 16". We also have shorter lengths available for smaller wood stoves at an additional charge. Firewood can be picked up at our yard or delivered for $30.00. We also can stack firewood at your location for an additional charge. Our firewood is stacked and measured before loading on our trucks. We guarantee you will receive a full cord of wood when delivered.